Wellness Clock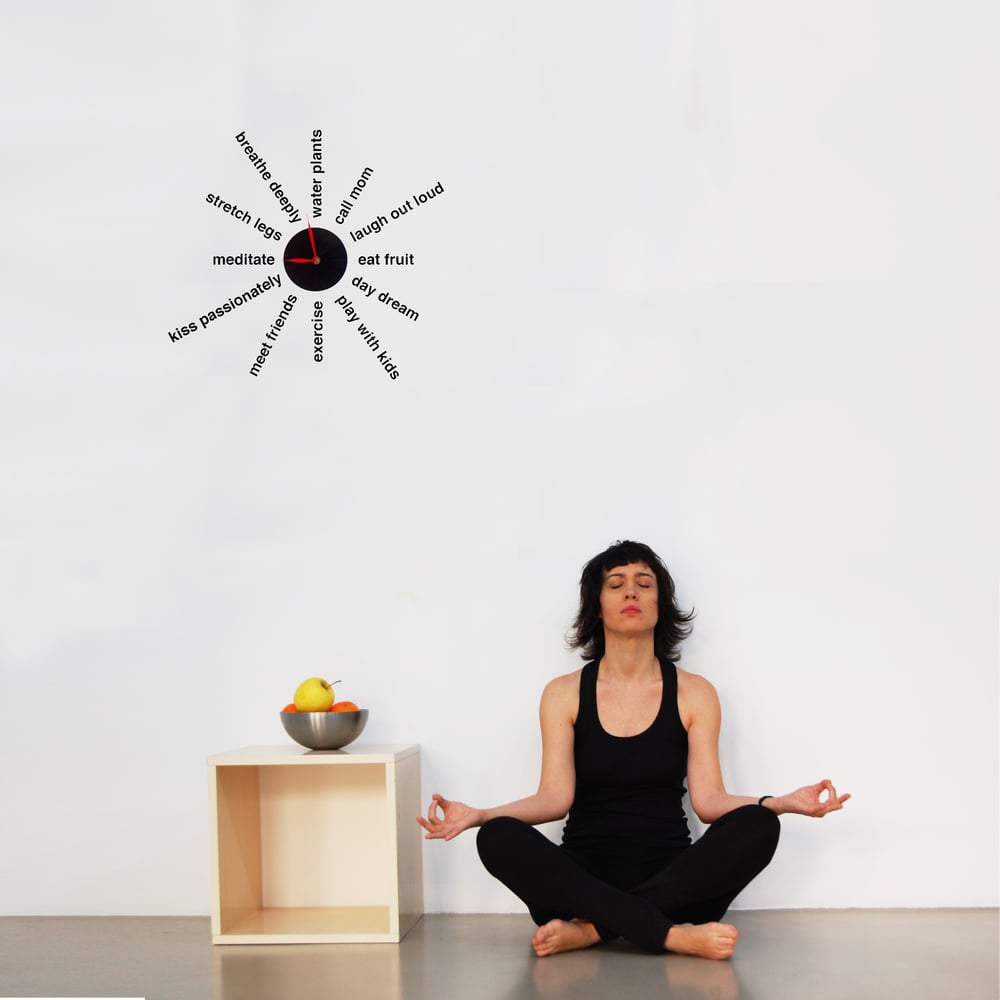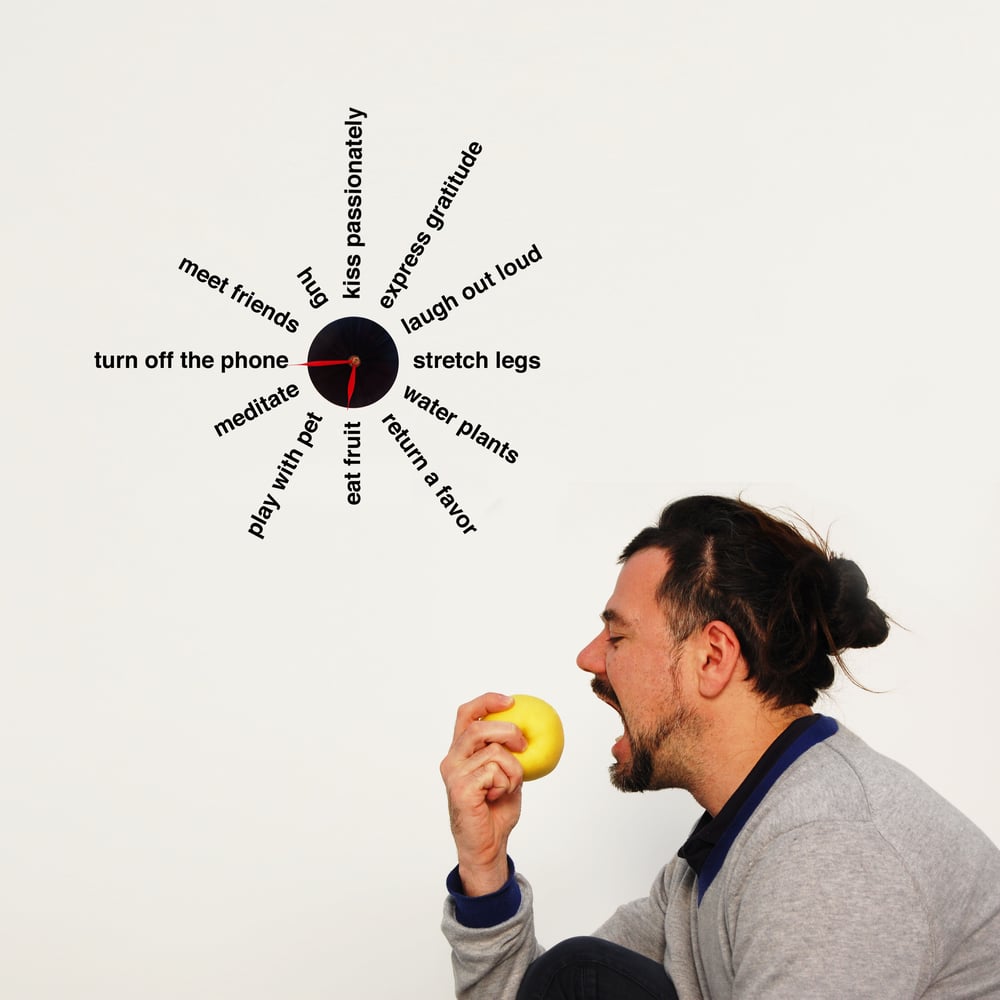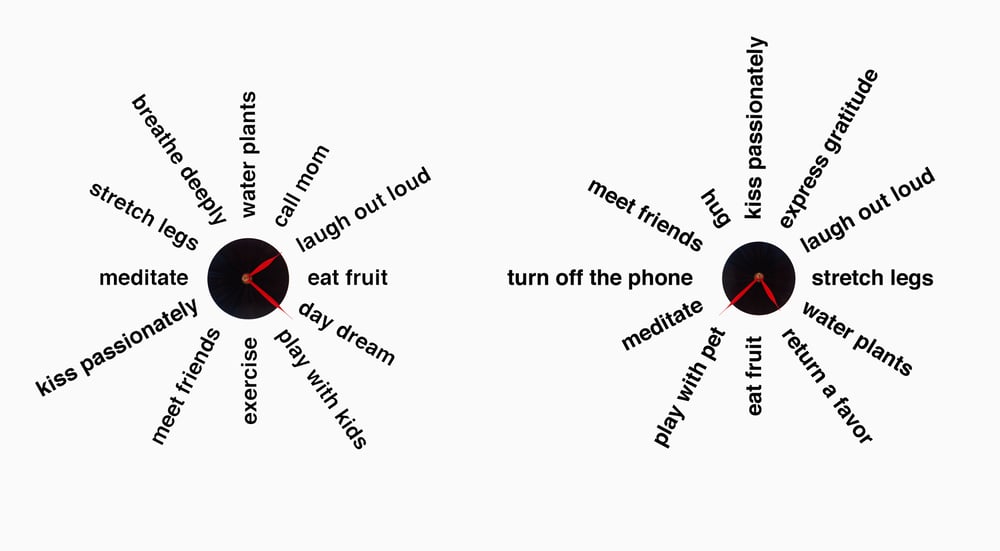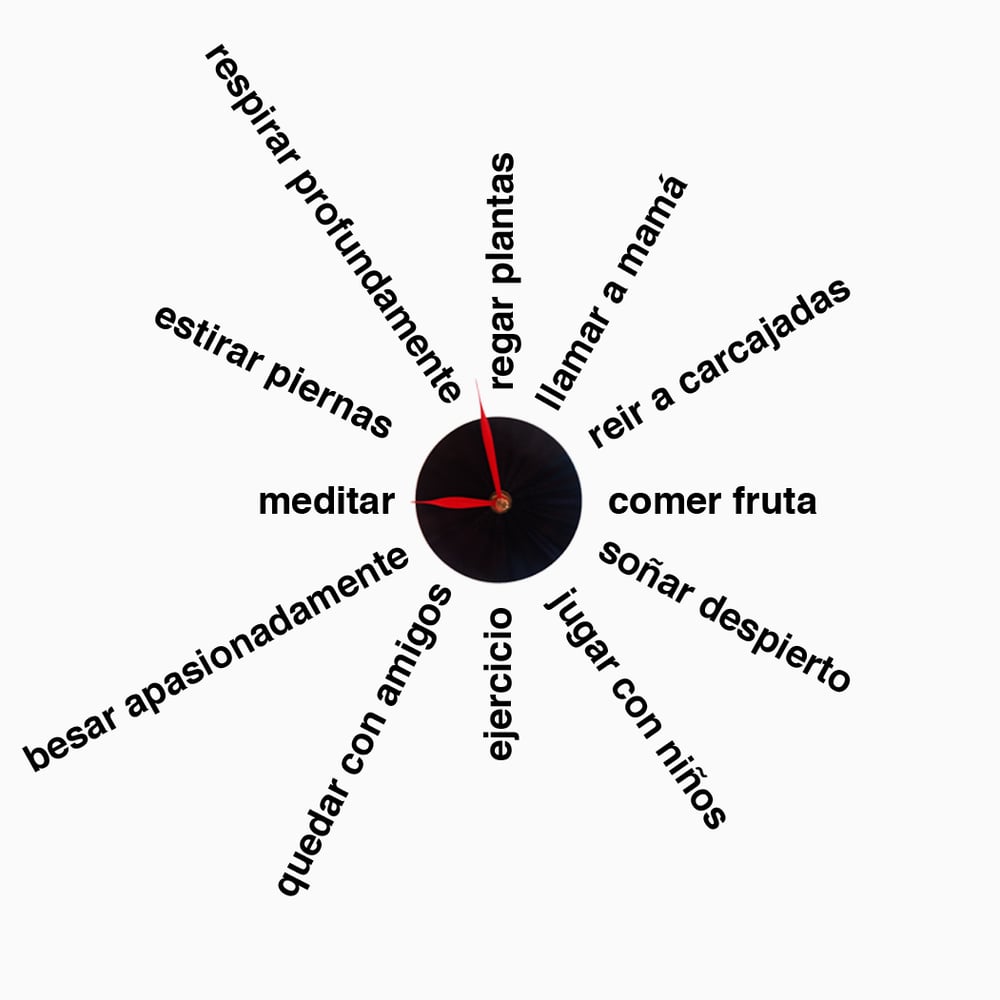 (EN)
Remember your wellness tasks every day and feel the happiness of life!
Not for stress addicts.
Customize the 12 habits that make you feel good.
17 wellness tasks included:
-water plants
-call mom
-laugh out loud
-eat fruit
-day dream
-play with kids
-exercise
-meet friends
-kiss passionately
-meditate
-stretch legs
-breathe deeply
-express gratitude
-return a favor
-play with pet
-turn off the phone
-hug
Vinyl stickers with template and instructions included.
Designed by OOO My Design.
(ES)
Recuerda siempre las tareas que te hacen sentir bien y te dan alegría de vivir!
No apto para estrés adictos.
Customiza los 12 hábitos que te hacen sentir bien.
17 tareas del bienestar incluidas:
-regar plantas
-llamar a mamá
-reír a carcajadas
-comer fruta
-soñar despierto
-jugar con niños
-ejercicio
-quedar con amigos
-besar apasionadamente
-meditar
-estirar piernas
-respirar profundamente
-expresar gratitud
-devolver un favor
-jugar con mascota
-apagar teléfono
-abrazar
Versión en español disponible.
Vinilo adhesivo con plantilla e instrucciones incluidas.
Diseñado por OOO My Design.