Nomino Post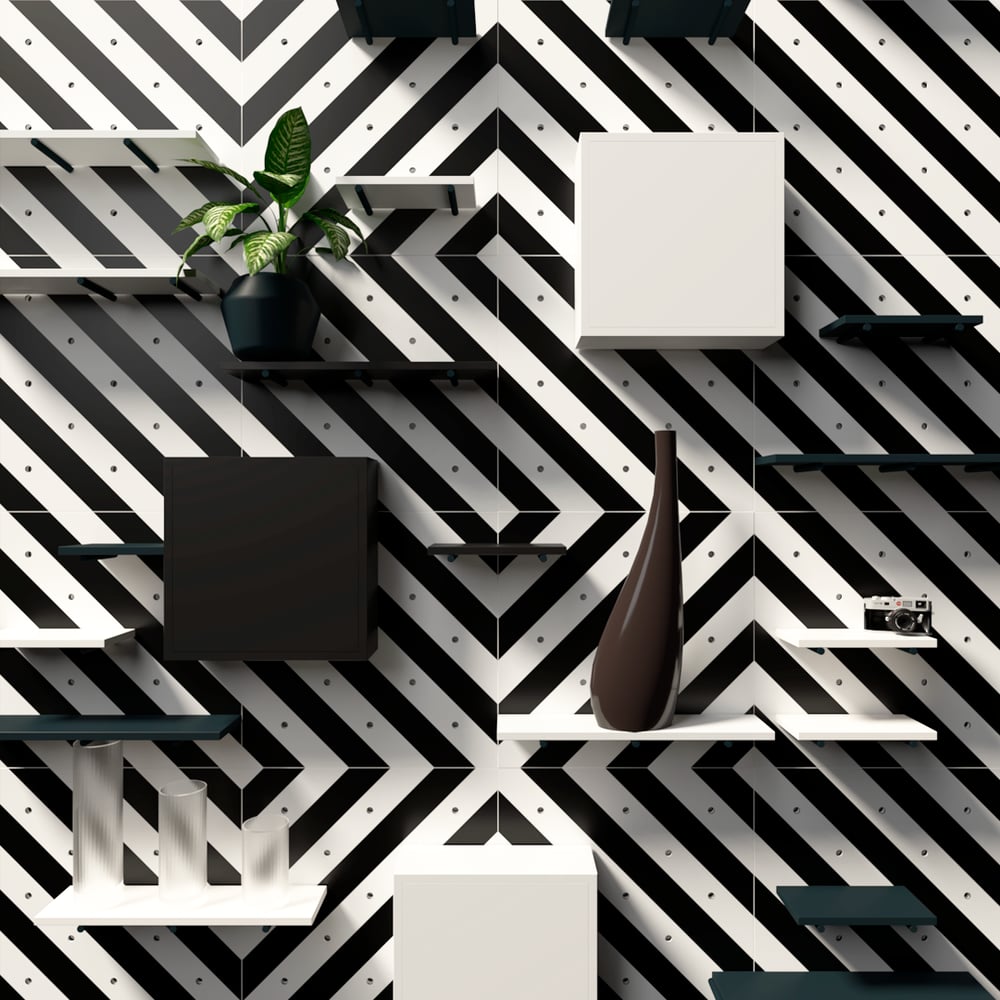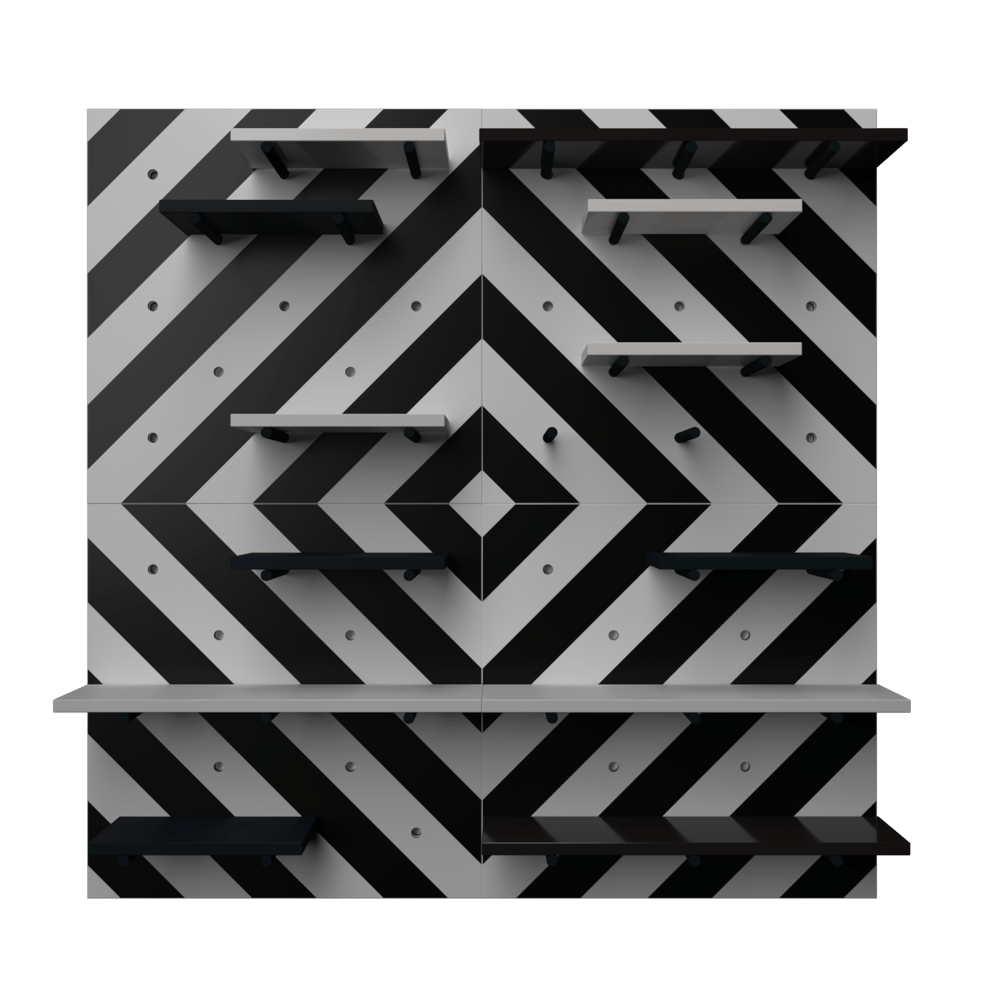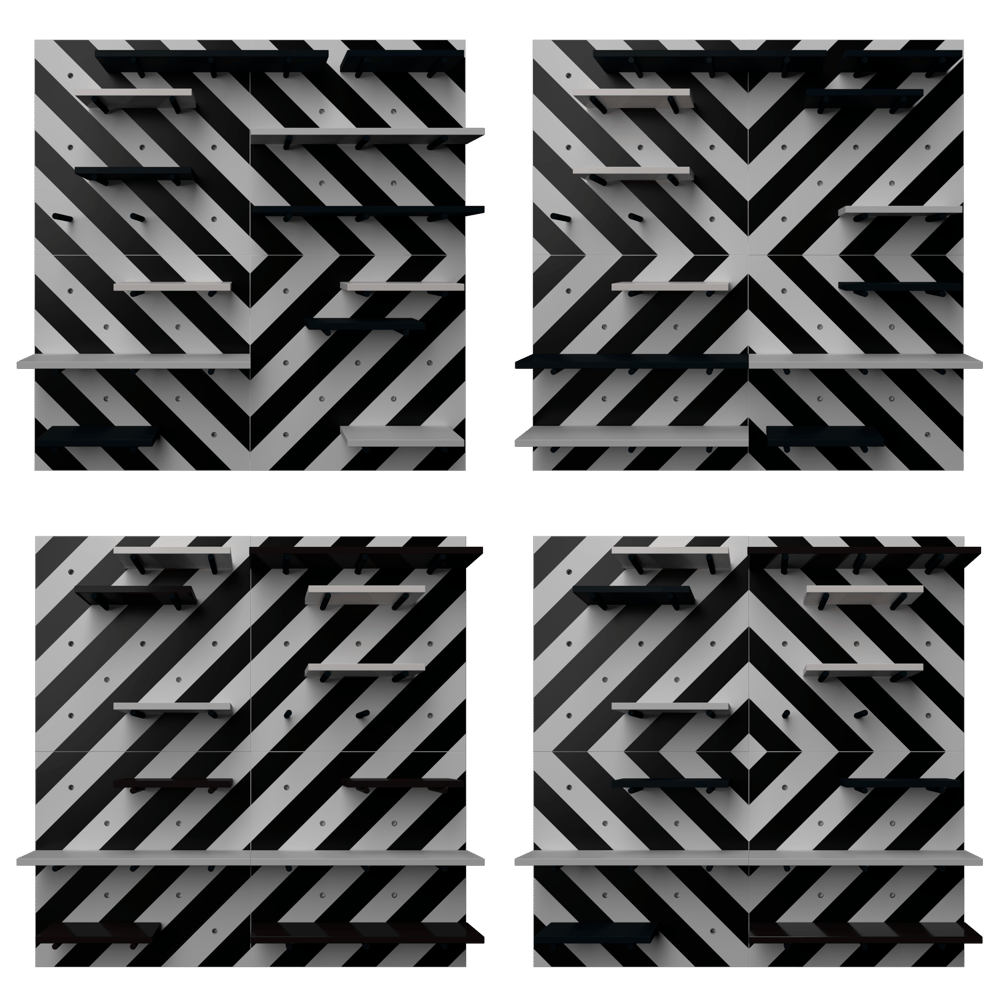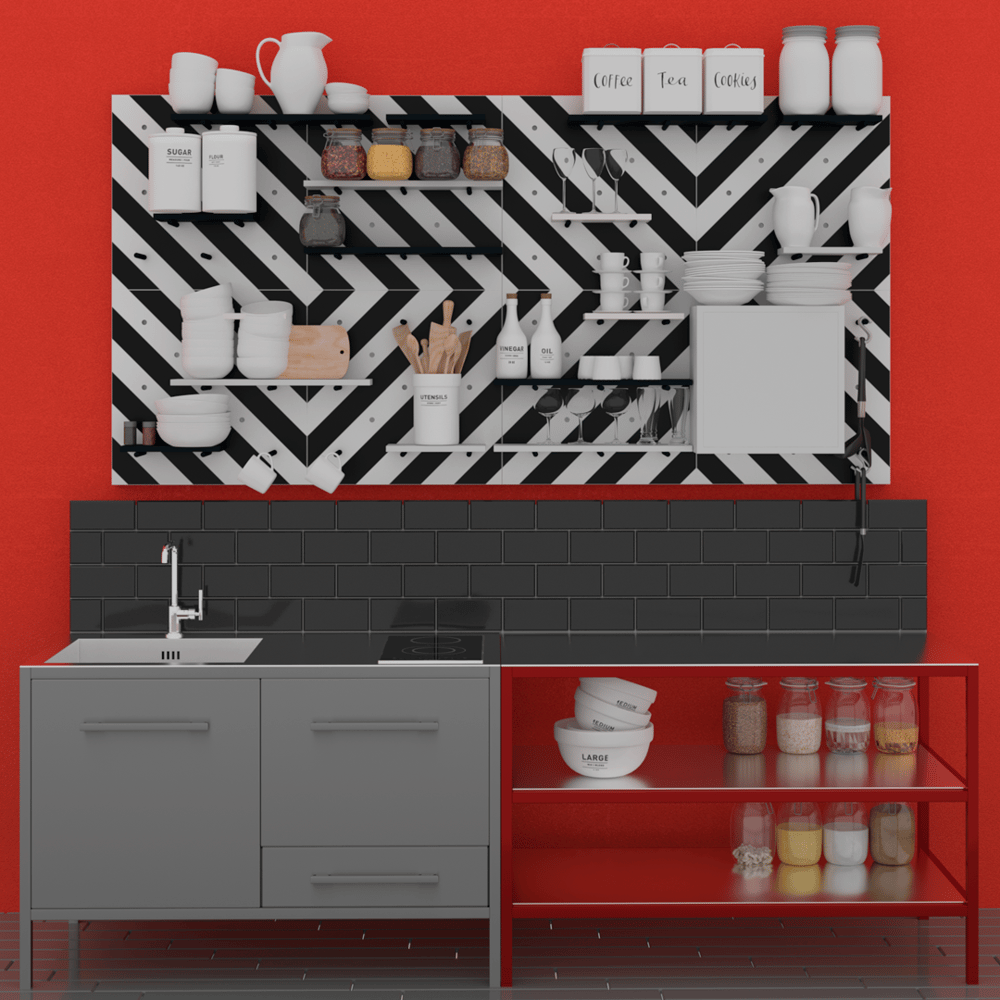 (EN)
Halfway between art and design, we present Nomino Wall, Post edition. It's a peg board storage system, which allows different compositions on the board and countless configurations to carry out an organization exercise with Optical Art at home. Inspired by Op-Art, as if it were a Bridget Riley painting, the black and white lines vibrate and move. Versatility in its purest form. In living rooms, kitchens, bathrooms, offices, shops, trade shows and showrooms ... any space is perfect to place this geometric game that also stores our treasures.
Each set contains:
- 4 panels 60x60 cm
- 4 shelves 60x14 cm
- 8 shelves 30x14 cm
- 30 sticks 18 cm
Material:
Black and white lacquered birch plywood board, sustainable beech pegs stained black and white and black melamine shelves.
Designed and produced in Spain.
(ES)
A medio camino entre el arte y el diseño presentamos Nomino Wall, edición Post. Se trata de un sistema de almacenaje de paneles con pins y baldas, que permite diferentes composiciones e infinidad de configuraciones para realizar un ejercicio de organización con Arte Óptico en casa. Inspirado en el Op-Art, como si un cuadro de Bridget Riley se tratara, las líneas blancas y negras vibran y se mueven. Versatilidad en estado puro. En salones, cocinas, baños, oficinas, tiendas, ferias y showrooms… cualquier espacio es perfecto para colocar este juego geométrico que además almacena nuestros tesoros.
Cada pack contiene:
- 4 paneles de 60x60 cm
- 4 estantes de 60x14 cm
- 8 estantes de 30x14 cm
- 30 palitos de 18 cm
Material:
Madera de abedul contrachapada lacada en blanco y negro, palos sostenibles de haya maciza tintados en negro y para las baldas, melanina blanca y negra canteada.
Diseñado y fabricado en España.